Photo wallpaper wellness – pure relaxation in your own home
After a turbulent working day, many people long for rest and relaxation. While some people find it helpful to take a walk in the forest, others prefer to take a dip in the wonderfully warm water. Wellness works best at home if you create your own little oasis of well-being.
Images and motifs, such as those on our photo wallpaper, encourage relaxation and reflection. Unwind while gazing at candles and white orchids, or meditate under a Buddha statue. The illusions are deceptively real and let you escape to distant worlds.
With us you are guaranteed to find a photo wallpaper that suits your style.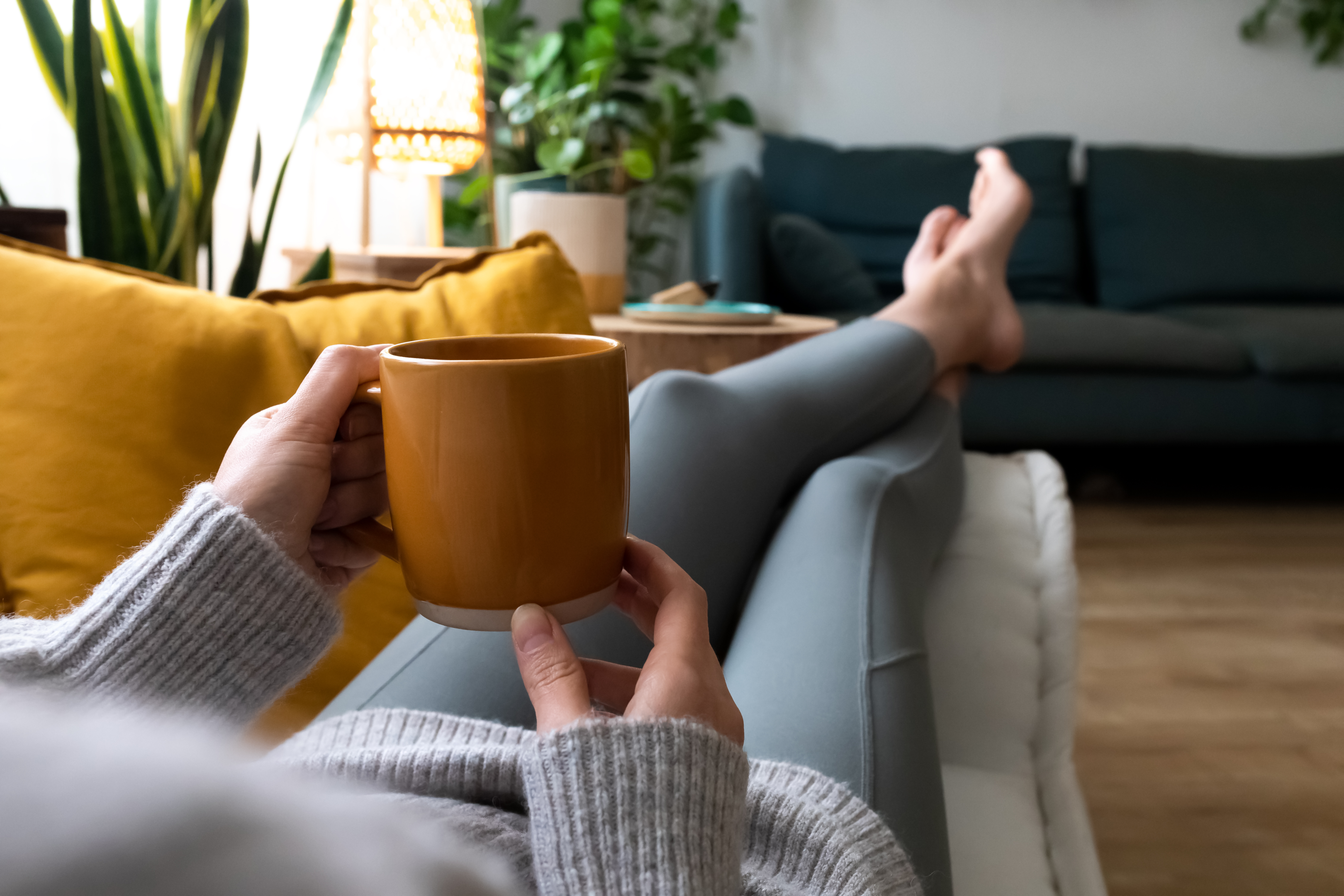 Feel-good atmosphere in your own home
In order to be able to switch off properly in your own four walls, you should choose your furnishings carefully. Places such as the bathroom or bedroom in particular ideally serve as oases of calm . Ensure this by choosing soft wall motifs, but also suitable decorations such as candles, stones and flowers. Gradually create the place where you can recharge your batteries for the next day and organize your thoughts . It doesn't matter whether it's a bedroom or Dining room wallpaper - a well-designed wallpaper will help you feel more relaxed.
Flower and plant motifs for meditation
Hardly anything is as relaxing and beautiful at the same time as the view of a magnificent flower meadow. Flowers move slightly in the wind, pollen is carried away. Above all, orchids radiate a gentle calm. But they also stand for beauty and a strong will to survive.
A floral and plant themed wallpaper mural is sure to calm your mind while adding an appealing pop of color to the room.
Landscape murals as a haven of peace
Studies have already shown that natural landscapes relax people. It has been proven that looking at a meadow or a clearing in the forest contributes to well-being. Whether it is real nature, an image or a film is initially irrelevant. Of course, a lot more impressions can be gathered during a long walk than when looking at a photo. However, the latter can also help us to relax and feel better in everyday life .
The result: we are more balanced and therefore feel better able to cope with our personal tasks. The effect is particularly large with a large-scale photo wallpaper . In contrast to a small picture with a frame, it takes up a lot of space and blends into the interior design.
Unique wallpapers with a calming effect
Everyone needs relaxation from time to time. With a photo wallpaper from our range, you have the choice between unique motifs. All are designed in such a way that they can contribute to your physical well-being and guarantee relaxing hours . Macro shots of thin twigs, round stones and delicate flowers encourage mindfulness and focus energy.
How to make the right choice of feel-good wallpaper
When choosing an optimal photo wallpaper, you should primarily pay attention to your personal taste. Because even if all wallpapers in this category come up with balancing motifs, the effect can vary slightly from person to person. You should also make sure that the photo wallpaper matches your furnishing style , i.e. that it harmonises well with the furniture .
For example, you can find beautiful ones with us fashionable photo wallpaper . Make sure that in the end not only the mural itself, but also the entire furnishing in the room radiates a calming effect.
The right type of wallpaper
Photo wallpaper can be made of different materials. In our online shop we offer high-quality non-woven wallpapers or textured wallpapers . Non-woven wallpapers have the advantage that they are particularly robust and can therefore be attached to the wall relatively easily. They forgive small bumps on the wall and don't tear as easily. In contrast to paper wallpaper, they do not stretch when wet.
Our non-woven wallpapers can be wallpapered with wallpaper paste . You also have the option of choosing self-adhesive non-woven wallpaper . These are particularly easy to work with because you don't need any additional glue.
With textured wallpaper you can create great highlights in your room, such as reliefs and embossing, but also tactile structures . The motifs and patterns appear even more lively and invite you to touch them.
Feel-good wallpaper for every room
Our wellness photo wallpaper can basically be integrated into any room . Quiet zones such as the bedroom or bathroom are of course best suited. However, a photo wallpaper also looks good in the living room. This is the room where most people spend the most time during the day. A wellness motif can ensure peace and well-being after work.
In the kitchen, a relaxing motif helps to find the necessary peace while eating. Eating slowly and happily is not only good for digestion, but can also prevent us from eating too much at once, as it makes us feel full faster. If the wellness motif is in the hallway, it immediately greets every visitor with its inviting effect .
Use wellness photo wallpaper skilfully
However, a photo wallpaper does not always have to cover the entire wall. It is crucial that it is used skilfully in the room. For example, attach your photo wallpaper so that it only takes up the width of the bed , fills the area around a door , or is on the ceiling or a sloping ceiling . The effect can be enormous and turn your room into a real temple of wellness.
By the way, photo wallpapers can also be combined well with suitable ones Combine door wallpapers .
Colors with a calming effect
When choosing a soothing photo wallpaper, however, it is not just about the motif itself. Equally important are the colors you choose. Colors have a great effect on our psyche . This happens subconsciously.
With these colors you are guaranteed not to go wrong if you want more balance and relaxation in everyday life :
Blue makes us think of the sky or the sea. Both stand for space and freedom. Blue is cool and calming and conveys security.

Pink is a popular color in the bedroom or children's room. It has a calming effect because it is not as aggressive as red, but gentle.

Green is very common in nature and has been shown to have a calming effect on people. It makes us think of the tranquility of the forest or a lush meadow. Green is also the color of hope. With a green wellness photo wallpaper you can bring these great qualities into your living space.

White is the so-called "non-color" that stands for calm, clarity and light. To achieve a soft and less sterile effect, white can be skilfully combined with other colors.
When choosing a color, you should generally keep in mind that pastel shades are usually more calming than bright and strong colors.
Conclusion - photo wallpaper for wellness moments at Wandmotiv24
Whether Zen motifs such as stones or Buddha, or filigree branches and flowers decorate your walls is entirely up to you. When choosing your wellness wallpaper, just make sure that it matches your interior design and thus suits your taste. The colors green, blue and white are primarily suitable for relaxation, wellness and spa, but also pink, because they stand for balance and security.
Browse through our photo wallpapers to find the perfect wellness photo wallpaper for you. We offer numerous high-quality articles made of fleece or textured wallpaper. You can either wallpaper them yourself with paste or even easier by choosing a self-adhesive wallpaper.
Find a beautiful photo wallpaper with your favorite motif for a great wall design today. We take care of the cutting and shipping of your order.