Canvas Painting Couple Landscape M0609
1. motif:
Canvas Painting Couple Landscape M0609
2. size:
Small - (40x30cm)
Estimated delivery -
✔️ Free shipping on orders over €50
✔️ 100 days return policy
✔️ Easy to hang up
ONLY FOR A SHORT TIME: Buy 3 - Pay 2
CODE: 3 FOR 2 enter in the checkout!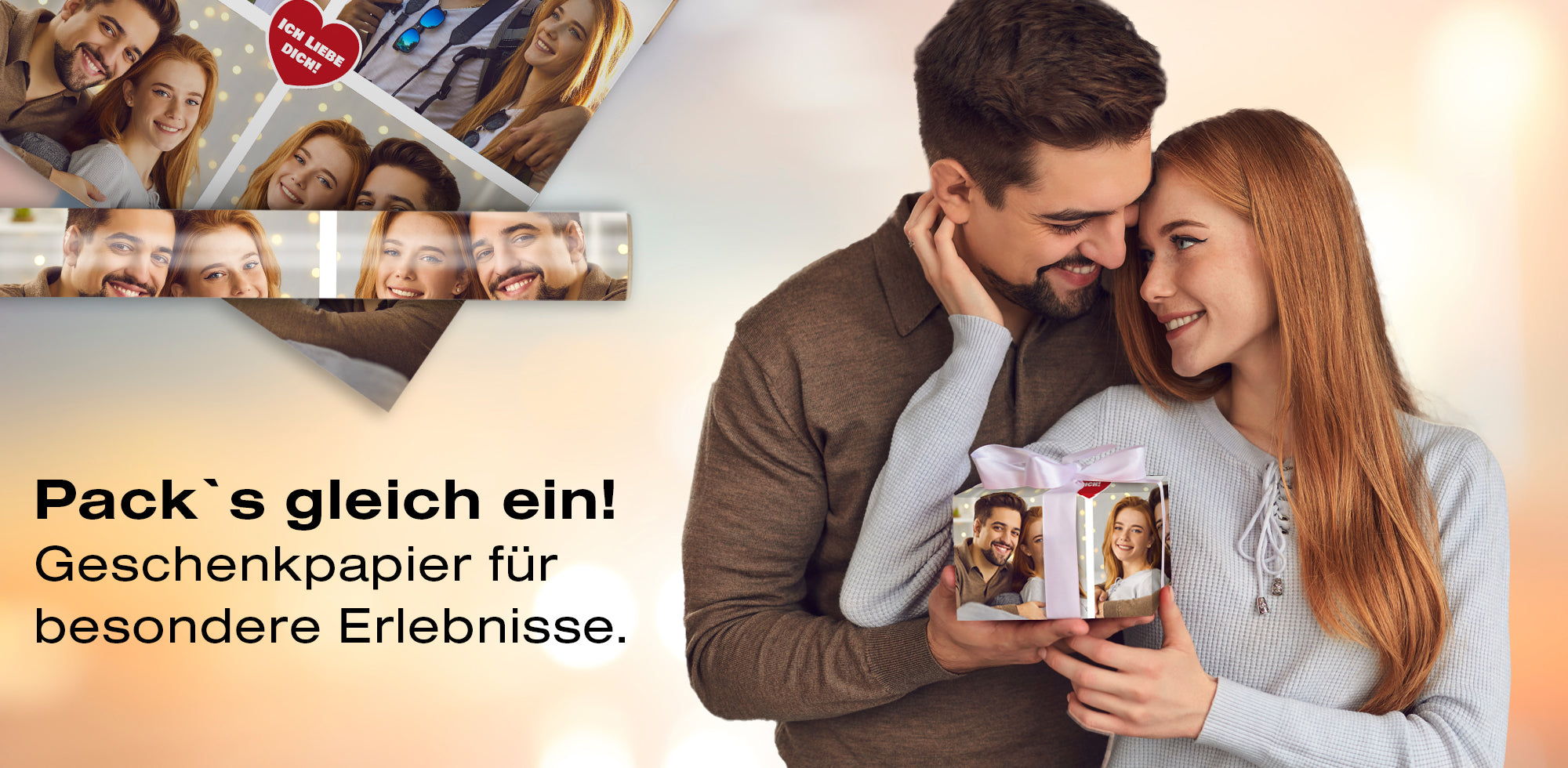 product data
The covering of our canvases and the production of our 17mm thick wooden frames are created in our in-house wood processing.
Print on solid canvas
100% polyester (260 g/m²)
high color intensity, color saturation and long color fastness
Canvas surface texture has vivid effect
very low reflection due to satin matt surface
Please note that the image section may differ slightly from the example image depending on the size selection.

Would you like to upload your own photo and design it as a canvas picture? Then use our product designer now.

Als kleine Hilfe für die für Dich passende Größe haben wir folgende Bilder für Dich, damit Du Dich besser orientieren kannst.
Bilder im Querformat
Bilder im Hochformat
Take a look around in our product designer and create your own canvas picture. Simply select the format and upload a photo or text. In a few days you will receive your individual canvas picture.
Generally
Canvas paintings are printed images that are applied to a canvas. They are often used to decorate living rooms, offices and other interiors. The images can represent various subjects, such as landscapes, portraits, abstract art, etc.
They give rooms an appealing and artistic atmosphere.
Canvas art is durable and can last for years without losing quality.
They are available in different sizes and can be adjusted to individual needs and available space.
Canvas paintings are easy to maintain and can be cleaned with a soft cloth if necessary.
The production of canvas paintings involves several steps:
First, the desired image is digitized.
Then the picture is printed on high quality canvas material.
The printed canvas material is stretched taut on a wooden frame and attached to the back.
Finally, the finished canvas painting is packed and shipped.
assembly and cleaning
Choose a suitable spot on the wall.
Use a spirit level to make sure the picture is hanging straight.
Mark the position of the hanger on the wall.
Use nails, wall hooks, or another suitable hanging method to hang the picture on the marked spot.
Check that the picture is hanging securely and straight on the wall.
Gently remove dust and loose debris with a soft brush or duster.
For more stubborn stains or dirt, you can use a slightly damp sponge or soft cloth and rub gently over the affected area.
However, avoid excessive rubbing or the use of aggressive cleaning agents, as these can damage the canvas.
After cleaning, allow the canvas to dry completely before hanging it up again.
Shipping and returns
Germany
In Germany, standard shipping costs €4.99.
Free shipping from an order value of 50€.
Austria, Switzerland, Belgium, France, Luxembourg, Netherlands, Italy, Spain, Denmark, Liechtenstein
€9.99 for the first item. Each additional item is free shipping.


Your delivery advantages with wandmotiv24.de
Safety packaging so that the products arrive safely
Transport insurance (if something should break, you will receive a replacement immediately and free of charge)
Premium parcel shipping with Deutsche Post, DHL, DPD, GLS, TREX - fast and safe
The production and delivery time may vary depending on the order volume. Usually the production time is about 1-2 working days. Once dispatched, delivery will take place within 1-2 business days depending on your location. We strive to produce and deliver your canvas painting as quickly as possible, so you can get your hands on it as soon as possible.
You can return the canvas painting within 100 days and state the reason for the return. Contact us for further instructions and to ensure you comply with the return policy. If your item is damaged, write us a message so that together we can avoid unnecessary returns and pollution of the environment.
Your satisfaction is important to us. You can return your ordered item for 100 days and get your purchase price back.

If you have any questions or requests regarding your order, please contact us at any time. We will help you within 24 hours on weekdays.
What happens if your canvas painting is damaged during transport? Please contact us and report the problem. We have a returns policy and offer replacements or refunds for damaged items. Make sure you inspect the canvas before accepting it and document the damage in order to make your claim.
If you have any further questions, don't hesitate to contact our friendly customer service. We are at your disposal and will answer all your questions. Your satisfaction is important to us and we're happy to help.

You can reach us by phone on 03521 83 89 481 from Monday to Friday between 8 a.m. and 3 p.m. or by email to kundenservice@wandmotiv24.de.
sustainability
Wandmotiv24 ​​is an owner-managed company from the porcelain town of Meissen, in the heart of Saxony .
The entire manufacturing process takes place in our manufactory. On a 4000 m2 production and storage area, we produce photo wallpaper, canvas pictures, acrylic pictures, kitchen splashbacks and much more.
We are always working to keep our footprint as small as possible. We currently produce 80% of our energy needs with our own solar system. We want to achieve 100% in the next few years.

For the production of our products we use colors that have been awarded the GreenGuardGold label.

Wherever possible, we also use sustainable materials for our materials in order to protect the environment.
Sustainability is important to us. For every item ordered, we plant a tree together with Tree-Nation.
After your order you will receive an email from our partner Tree-Nation with a link to your tree. You can see where your tree is and which tree we gave you.
Yes, sustainability is very important to us. We use solvent-free ink with UV protection, which has been awarded the prestigious GreenGuard Gold Label. This ensures that our canvas prints are not only high quality and durable, but also environmentally friendly. We are committed to responsible action and strive to keep our ecological footprint as small as possible
Artistic canvas paintings

Who doesn't enjoy looking at all kinds of works of art? Sometimes one glance is enough and the work becomes a little easier. That's exactly what we want to achieve with these canvases. From classic motifs to pop art to paintings in acrylic colors, we have everything your heart desires. We have combined different styles in our motifs, so that almost everyone can find a suitable mural for themselves. It doesn't matter in which room the canvases are hung. Living room, bedroom, office, hallway or kitchen, these canvas pictures unfold their effect in every room and let you forget the stress of everyday life and provide a moment of distraction. In our constantly growing selection of pictures, everyone will find the right canvas picture for their taste. Our canvases are significantly more durable than simple posters and impress with their frameless aesthetics and bold colours.

Motive: canvas painting couple landscape format M0609
Motif number: M0609
Size
- Small - (40x30cm)
- Medium - (60x45cm)
- Large - (80x60cm)
- Extra Large - (100x75cm)
- Huge - (120x90cm)

Material: canvas
High light resistance and long shelf life
100% HANDMADE FROM GERMANY
Printed on a quality canvas fabric - For brilliant color reproduction and an exclusive room experience
Smudge-proof, no chemical smell from printing ink
100% eco-friendly and ecological printing
270g/m² canvas material
Please note that no mounting elements are included in the package.

(Due to the different aspect ratios of the sizes, the motif may differ slightly from the preview.)