Canvas Art - Sports
Sports and hobby canvas prints are real eye-catchers . Your favorite hobby can now not only find space on the square, but in your apartment. Football, mountain biking, basketball, tennis - what is it for you? What is your heart beating for?
Browse here for canvases with your favorite hobby and make enough space on your wall. Our Quality canvas prints will catch the eye. Bare walls were yesterday. Liven up your walls!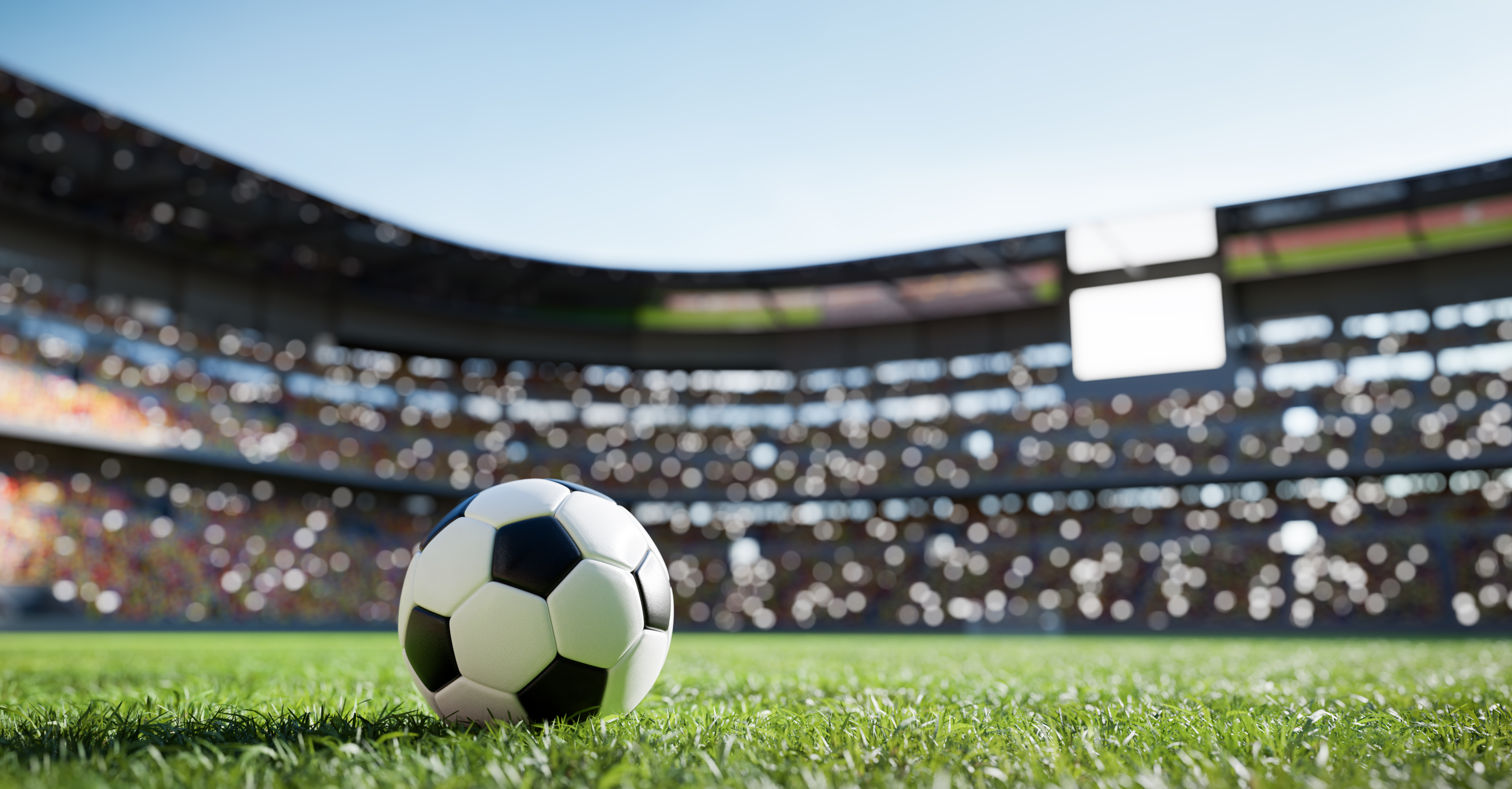 Sports canvas prints - real eye-catchers
Are you a passionate athlete? Why not live out this passion in a different way in your apartment and let family and/or guests participate? Canvases offer one possibility. These not only have a motivating effect on you, but on every viewer. Images can become bridges for conversations and arouse emotions . Express your love of sport and put it on the wall!
Share your passion on a large scale
Especially with the picture multi-parts there are no limits to your creative joy. Choose the distances freely according to your wishes and let the large scale of your passion work on you.
You love crossing the waves in a longtail boat, a jeep reminds you of your last adventure trip, sled dogs embody your desire for freedom ? What is your wildest dream that you may yet want to live out? With a picture you can awaken a spirit of adventure. Discover your personal favourites!
Canvas prints for every type of sport
Is sport your passion? Then why not share this passion in the dining room or study and dive into the sports worlds whenever you feel like it? Welcome to the shop of possibilities! No matter whether your heart beats for a trend sport or for a rarer sport: You have a large selection of quality canvases . What are you waiting for? Browse a bit in the world of sports and hobbies! The selection of topics will inspire you!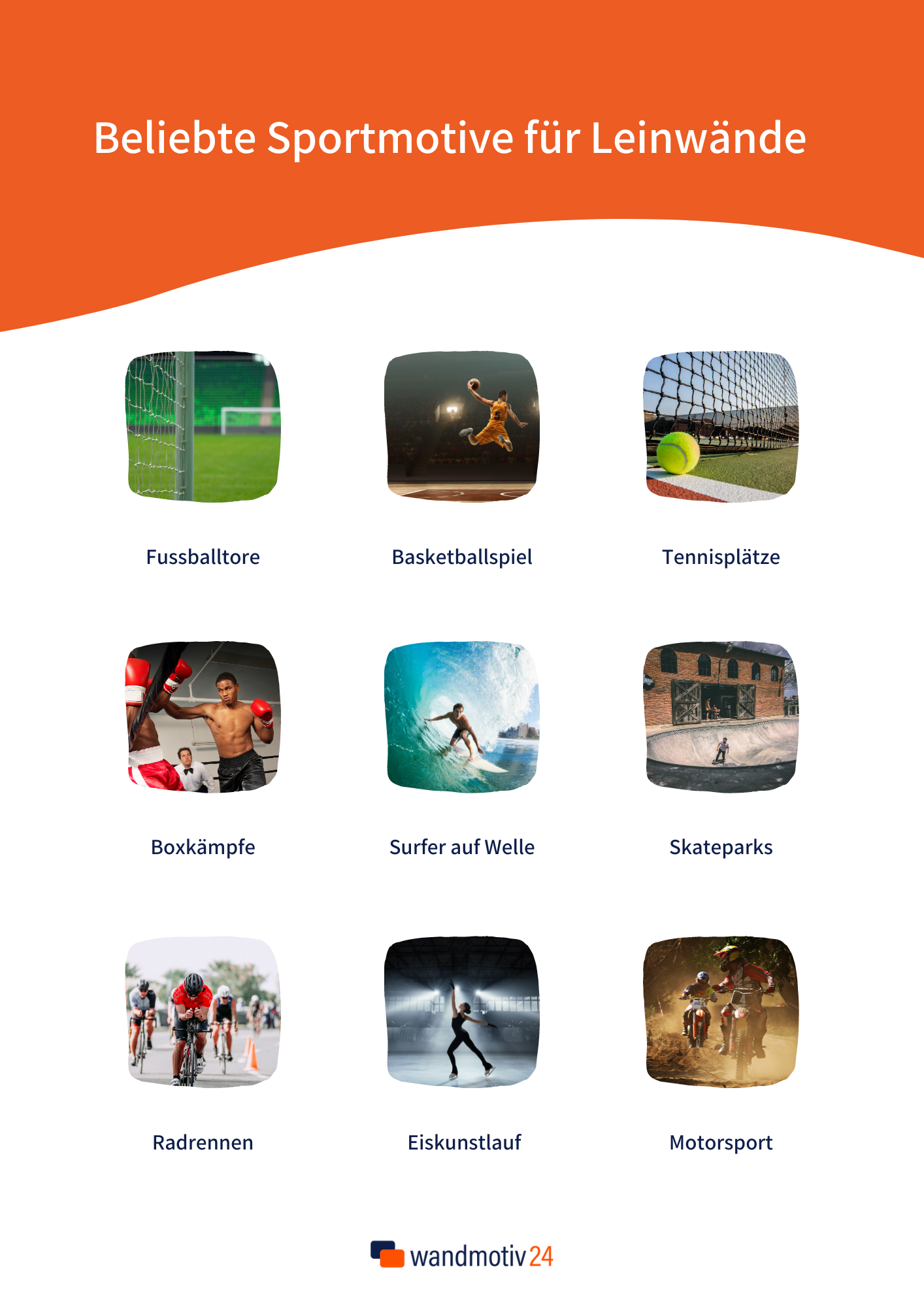 Practical for every room
Time for something new? Swap plain white for concentrated emotional power and get the booster for your motivation. Take a look at the sport & hobby canvas prints category. The large variety of motifs means that you will quickly find what you are looking for. There is wall decoration for every room and with unlimited combination possibilities.
Furnish your feel-good rooms or score with breathtaking gift ideas . Whether canvas prints for the children's room or inviting motifs for the hallway that give a first insight into your personal story: there are no limits to your imagination!
Be amazed at how sports motifs or hobby pictures can change rooms. It doesn't matter whether you're athletic or just interested in sports: fitness boosters or sports car scenarios can take you to other worlds. Nothing is impossible. Combinations of different motives as well as in color and size express your creativity .
Well, are you already scanning the children's room, dining room, kitchen or office for suitable places to express your passion?
Enhance your living room with tasteful sports canvas prints
As the central room, the living room is often the center of attention. Whether it's just cozy or inviting for a large number of guests, it's up to you. With our canvas prints we support the function of rooms you have chosen.
Above the couch, this room in particular offers perfect opportunities to skilfully stage pictures in landscape format. Sports and hobbies can give your home a very special dynamic there. There are also many other categories to choose from. Whatever you choose, your personal style should be authentically reflected.
Decorate the dining room with an attractive wall decoration
Where does the whole family meet? In the dining room! Therefore, this room should become a place of well-being for every member of the family . Colors can come into play here. The power of the family can be reflected here. What enriches the menu taken together? For which joint actions do you strengthen yourself at the table? Who takes over which part to get started with the common hobby or where does the family vacation take you? Motivating motives can become the starting point for your actions .
You decide where they lead you. In any case, make sure that the colors of the murals match the colors of the furnishings. Otherwise, the picture is rather unsettled.
Well, which starting point for your next family campaign do you choose?
Give your kitchen a friendly splash of color
Speaking of family campaigns: How do you strengthen yourself for the next trip? What motivates you for delicious cooking creations? The place where the ingredients play a particularly important role is the kitchen.
It becomes a special feel-good place when the wall decoration and the color of the furniture harmonize well with each other. Whether pictures in black and white round off your colorful high-gloss kitchen or splashes of color complete your rather muted kitchen furniture to form an overall composition depends on your current furnishing decisions. In any case, canvas pictures can give your kitchen that certain something.
Equip your office with sporty sources of motivation
Getting off to a good start professionally is your declared goal and nothing and nobody will stop you? Here, too, sporting role models can score points, whose determination serves as a special source of motivation . What could best complement your professional realm to propel you to excellence in your professional life? Inspiring murals of the highest quality await you on the sports and hobbies page! We look forward to your purchase!
FAQ: Canvas Art - Sports
What questions have users asked about murals, especially sports and hobbies? Here are answers.
Where are the best canvas prints?
Wandmotiv24 ​​scores with a maximum of quality . This applies to the canvas, the print quality and related materials and services. Handwork and the quality of the products are very important to us.
Which photos are suitable for a canvas?
JPEG as a file format is best suited for transferring the images for canvas printing. A JPEG file of only 2 MB is sufficient to print a photo canvas.
How much do canvas pictures cost?
Prices vary greatly according to quality and size. The price range is between 17.90 and 129.00 euros.
How to design a canvas
From the canvas one-piece to the multi-piece, there is a lot to choose from when buying. When personalizing, however, it is advisable not to leave a white border . Mirroring and copying ensures that a new border is created while allowing the subject to be seen in full on the front of the canvas.
Conclusion
Bring your walls to life! Whether you fulfill a dream for your children in the children's room or use sports motifs for your own motivation is up to you. With canvas prints that radiate power, you can definitely score. Images are not just images, but each has its own dynamic. Convince yourself of this with your purchase!