Acrylic glass picture with your own photo
Estimated delivery -
✔️ Free shipping on orders over €50
✔️ 100 days return policy
✔️ Easy to hang up
ONLY FOR A SHORT TIME: Buy 3 - Pay 2
CODE: 3 FOR 2 enter in the checkout!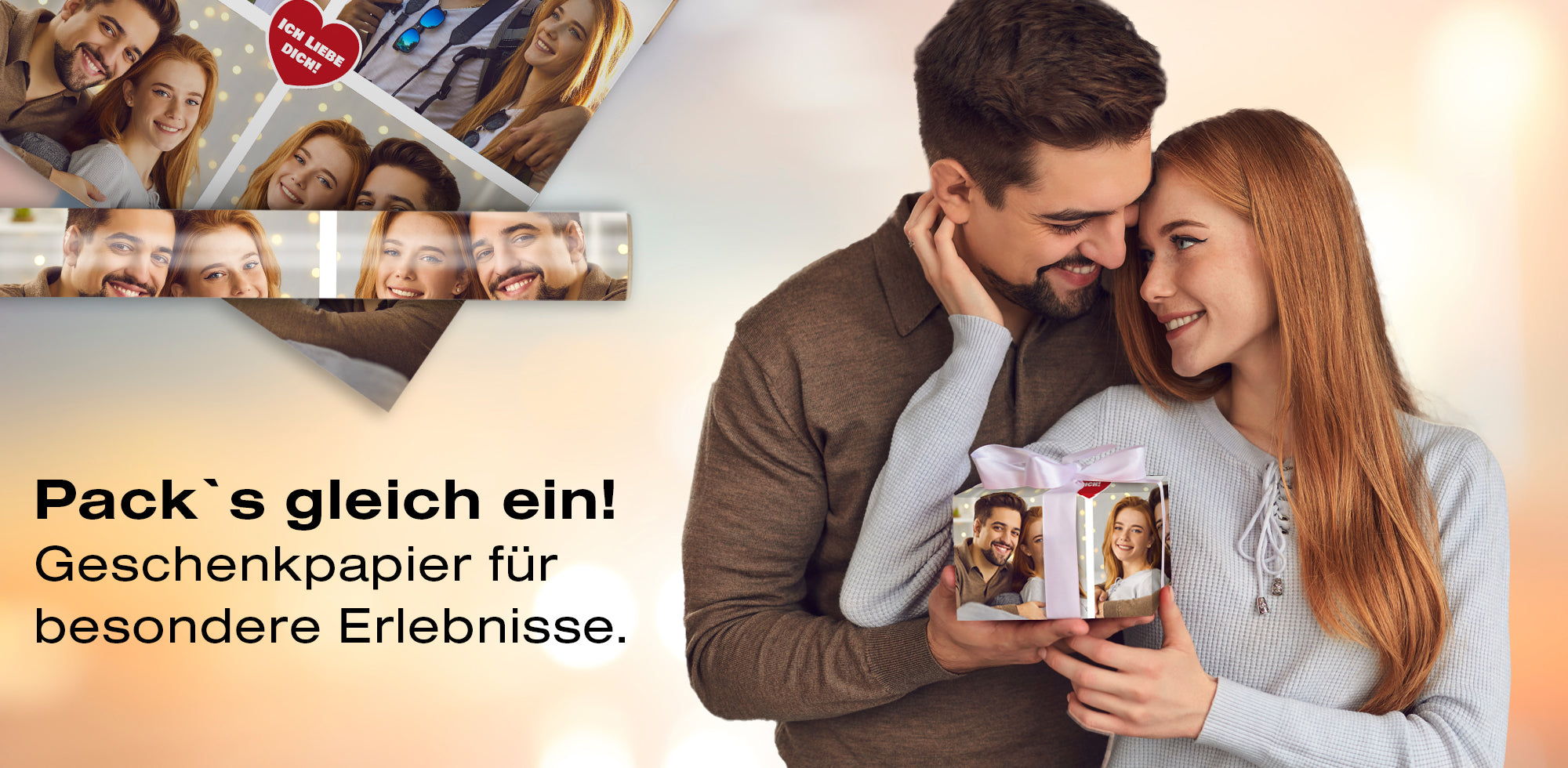 product data
The 3mm thick acrylic glass is a stable plastic material and is very unbreakable and robust. The timeless design of your photo behind glossy acrylic is suitable for presentations of all kinds and meets the highest standards. Enhanced color brilliance and sharpness of detail Suspension is included.
Available sizes: - 20x20cm - 30x30cm - 40x40cm - 50x50cm - 30x20cm - 40x20cm - 40x30cm - 60x40cm - 80x40cm - 80x50cm - 80x60cm - 90x50cm - 100x40cm - 100x50cm - 120x50cm All formats are available in portrait and landscape format.
Yes, you can design an individual product. Use our product designer and upload your own photo. We offer many different products to personalize.
Our posters are printed on 3mm thick acrylic glass using the latest printing technologies. This enables us to guarantee excellent print quality with bright colors and pin-sharp details. Your personalized acrylic glass picture will become a high-quality work of art that will inspire you for a long time.
Yes, we deliver your acrylic glass picture with a high-quality and invisible picture hanger. This allows you to easily attach your picture to the wall without the suspension being visible. This gives your image a floating effect and a stylish presentation.
Generally
Ordering an acrylic print with your own photo is easy. Simply select the desired acrylic format and upload your picture to our website. You also have the option of personalizing your photo with text. As soon as you are satisfied with the design, put the poster in the shopping cart and complete the ordering process.
In principle, almost every photo is suitable for printing on acrylic. Whether it's a vacation photo, family portrait, landscape image or artwork, our high-resolution printing processes capture fine detail and vibrant colour. However, make sure that the photo has a sufficiently high resolution to achieve a high-quality result.
Acrylic glass pictures are optimized for indoor use and are not intended for direct outdoor use. The UV resistance and weather resistance of the material can be affected outdoors. To ensure the longevity and quality of your acrylic print, we recommend hanging it indoors.
Yes, we take the protection of your personal data and your photo very seriously. We use secure data transmission protocols and ensure that your information is treated confidentially. Your photo will only be used to create your acrylic painting and will not be saved or shared for any other purpose.
cleaning
Cleaning your acrylic glass picture is easy. Use a soft, lint-free cloth or microfiber cloth to gently remove dust or fingerprints. Avoid abrasive cleaning agents or rough sponges, as these could damage the acrylic glass. With the right care, your acrylic glass picture will remain in the best condition for a long time.
Shipping and returns
Germany
In Germany, standard shipping costs €4.99.
Free shipping from an order value of 50€.
Austria, Switzerland, Belgium, France, Luxembourg, Netherlands, Italy, Spain, Denmark, Liechtenstein
€9.99 for the first item. Each additional item is free shipping.


Your delivery advantages with wandmotiv24.de
Safety packaging so that the products arrive safely
Transport insurance (if something should break, you will receive a replacement immediately and free of charge)
Premium parcel shipping with Deutsche Post, DHL, DPD, GLS, TREX - fast and safe
The production and delivery time may vary depending on the order volume. Usually the production time is about 1-2 working days. Once dispatched, delivery will take place within 1-2 business days depending on your location. We strive to produce and deliver your acrylic painting as quickly as possible, so you can get your hands on it as soon as possible.
Your satisfaction is important to us. You can return your ordered item for 100 days and get your purchase price back.

If you have any questions or requests regarding your order, please contact us at any time. We will help you within 24 hours on weekdays.
We want you to be completely satisfied with your acrylic glass painting. If you are still not satisfied, please contact our customer service. We will do our best to find a solution, be it an exchange or refund. Your satisfaction is our top priority
If you have any further questions, don't hesitate to contact our friendly customer service. We are at your disposal and will answer all your questions about "acrylic painting with your own photo". Your satisfaction is important to us and we're happy to help.

You can reach us by phone on 03521 83 89 481 from Monday to Friday between 8 a.m. and 3 p.m. or by email to kundenservice@wandmotiv24.de.
sustainability
Wandmotiv24 ​​is an owner-managed company from the porcelain town of Meissen, in the heart of Saxony .
The entire manufacturing process takes place in our manufactory. On a 4000 m2 production and storage area, we produce photo wallpaper, canvas pictures, acrylic pictures, kitchen splashbacks and much more.
We are always working to keep our footprint as small as possible. We currently produce 80% of our energy needs with our own solar system. We want to achieve 100% in the next few years.

For the production of our products we use colors that have been awarded the GreenGuardGold label.

Wherever possible, we also use sustainable materials for our materials in order to protect the environment.
Sustainability is important to us. For every item ordered, we plant a tree together with Tree-Nation.
After your order you will receive an email from our partner Tree-Nation with a link to your tree. You can see where your tree is and which tree we gave you.
Yes, sustainability is very important to us. We use solvent-free ink with UV protection, which has been awarded the prestigious GreenGuard Gold Label. This ensures that our acrylic paintings are not only high quality and durable, but also environmentally friendly. We are committed to responsible action and strive to keep our ecological footprint as small as possible
My photo behind acrylic glass - expressive and elegant
Welcome to us where you can easily upload your picture and create a personalized acrylic print. Give your photo even more individuality by personalizing it with text. We are ready to implement your project and provide you with a mural that will draw everyone's attention. Your motif is brought to life with breathtaking intensity on an acrylic glass mural. By using the latest printing technologies and high-quality materials, we guarantee an exclusive and high-quality room experience.
Expressive and elegant - an eye-catcher for every room
Our acrylic glass pictures are not only artistic wall decorations, but real eye-catchers. With their expressive presentation and elegant look, they attract everyone's attention. No matter whether you place them in the bedroom, hallway, living room or office, they give every room a special atmosphere and make a statement.
Versatile design options for your personal style
With us you can not only design acrylic glass pictures, but also put your designs on canvas pictures or posters. We offer a wide variety of formats and sizes to ensure you get the perfect mural for your space. Create a harmonious overall picture by combining different materials and styles and give your room a modern and individual touch.
High-quality materials and brilliant colors
Our acrylic glass pictures are printed on high-quality 3 mm acrylic glass using a direct printer. The material ensures an impressive depth of field and enhances the colors of your subject. The long-lasting and fade-resistant print quality guarantees radiant and vibrant colors that fascinate from every angle.
Easy and convenient - order and delivery
Ordering your personalized acrylic glass picture is easy and convenient. Simply upload your picture, design it according to your wishes and we will take care of the rest. Our team of experienced printers will handcraft your mural with the greatest care and precision in Germany. Fast and secure shipping options ensure your one-of-a-kind artwork gets to you safely and on time.
Bring your photo to life and give it an impressive look with our acrylic glass print. Order now and experience the exceptional quality, exclusive design and enthusiastic response your custom mural will evoke. Create an ambience that reflects your personality and impresses your guests!