Wall mural dining room
It is not for nothing that the dining room is considered the heart of every home. This is where the family comes together to eat, exchange views on the day's events or engage in heated debates. The dining area is therefore a meeting place and that should be reflected in the furnishings.
One thing is clear: the friendlier and prettier a dining room is furnished, the more fun it is not only to enjoy it extensively. Certain patterns and colors can even increase the willingness to talk.
Wall murals for a better appetite
Of course, you should feel comfortable in every room in your home. However, this fact is of particular importance in the dining room. In addition to attractive decoration and accessories, stylish wallpaper, such as our vintage photo wallpaper, can stimulate a better appetite . Eating is even more fun in a comfortable, beautifully designed room .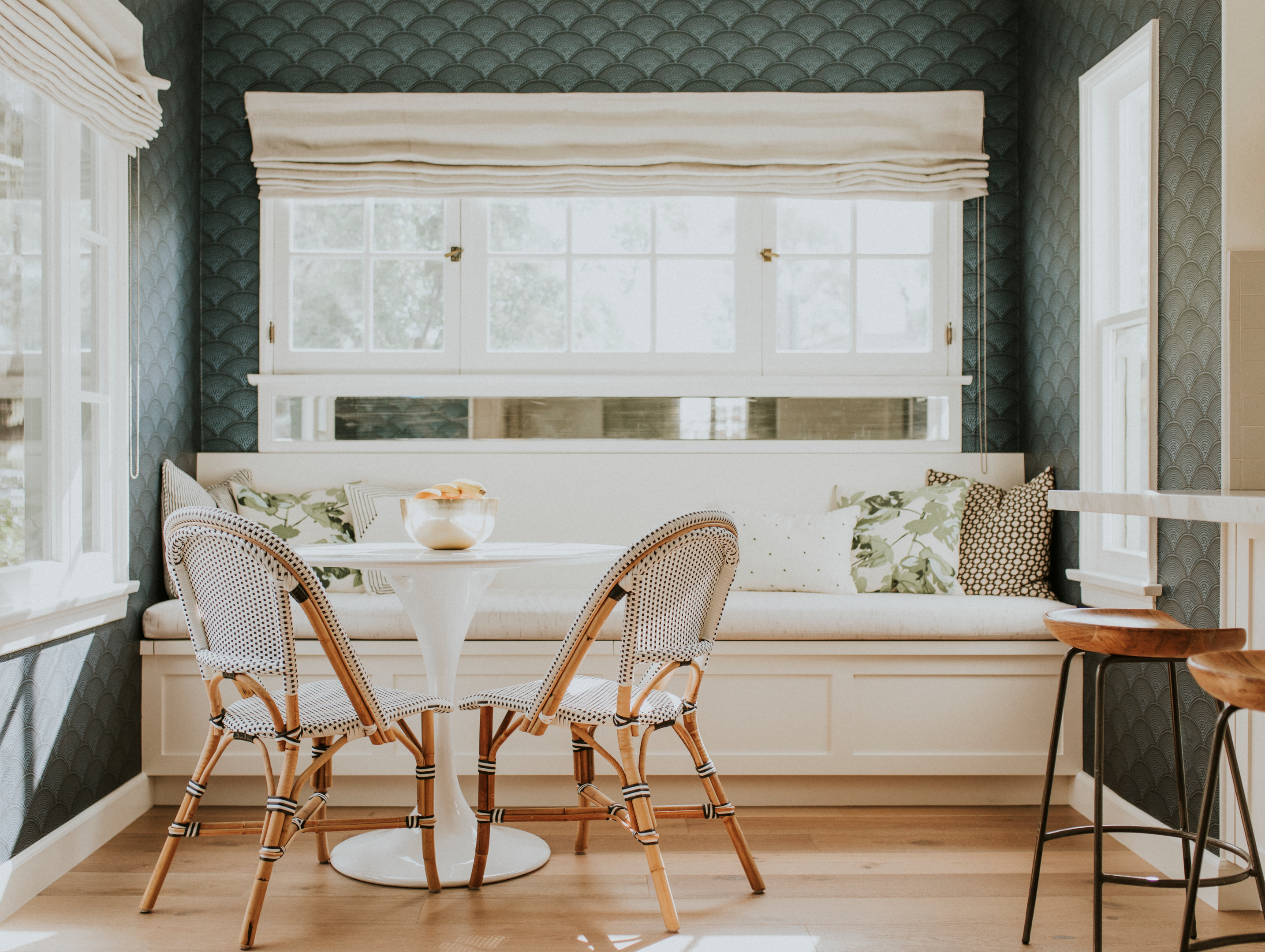 Upgrading the dining room in just a few simple steps
Photomurals have another decisive advantage: they can be attached easily and without a great deal of time . It is best to start by designing a wall with photo wallpaper. You can leave the others white or paint them in other colors. Make sure that your photo wallpaper comes into its own . Decorative elements and matching furniture can support the overall picture.
The right choice of photo wallpaper for the dining room
The most important thing is that you choose a mural for your dining room that shows a motif that appeals to you. A huge selection of great pictures, photographs and patterns awaits you on our shop page. As soon as you look through it for the first time, you will surely notice that some of the motifs appeal to you in particular. Imagine these in your dining room to see if they blend in well visually and with your style of living.
With us you will also find great motifs for the kitchen , which are guaranteed to make preparing delicacies more fun.
High-quality materials are the be-all and end-all
So that the photo wallpaper on your walls really comes into its own, our wallpapers are made from only the highest quality materials . Choose between textured and non-woven wallpaper . Both are very strong and durable.
Depending on how much manual skills you have, you can either attach the wallpaper with paste or choose a self-adhesive version . In any case, you do not need any special knowledge or professional experience.
Motifs for more enjoyment when eating
We have a huge selection of motifs for the dining room. We would like to present a few of them here to make your decision easier:
Cities: You should choose a city motif if it makes you feel good. During a cozy get-together, you can look, for example, at the New York skyline or at Greek houses in the evening sun.

Forests: The forest has a calming effect on us humans. In addition, you usually feel a particularly large appetite when eating in the fresh air. Depending on which forests you love, you can choose, for example, a great birch forest or a cherry tree avenue. Also nice: the forest with river wallpaper mural.

Animals: How big the appetite is when eating, of course, depends to a large extent on the mood we are in at the moment. This is guaranteed to be enhanced by cute and elegant animal motifs. Do you feel the happiness at the dining table watching the funny dolphin?

fashionable photo wallpaper: you are always fashionable and know the latest trends? Then you shouldn't make any exceptions when it comes to photo wallpaper. In our range you will find fashionable photomurals such as abstract flowers in bright colors or a woman with a chic hat.

modern photo wallpaper: A modern photo wallpaper fits best in your dining room if you rely on no-frills furniture and designs. Here you have the choice between abstract motifs such as 3D balls that seem to move through a corridor, futuristic tunnels and much more.
All about colors and patterns for the dining room
Basically, you can skilfully use any color in your dining room. It is important that you coordinate the walls, furniture and decorative objects well. Patterns such as stripes or triangles are particularly appealing. If you want it to be a little more comfortable, it is best to choose curved lines or circles . The colors yellow, red and orange can have an appetizing effect, which is why they are ideal for the dining room.
Unusual ideas for placing the photo wallpaper
There are many design options to set great accents in the room with a photo wallpaper. The most popular, of course, is to fully install the wallpaper on a wall. However, this is not always necessary. Depending on the size and layout of the dining room, photo wallpaper is suitable for the ceiling, on a sloping roof or in the form of a single strip of wallpaper . You can also consider whether you want your photo wallpaper to only cover the bottom third of the wall . Whether that works in each case depends not least on the type of motif.
FAQ: Dining room mural
Beautifying a dining room with photo wallpaper has many advantages. In this section you can find out which wallpapers you can best combine with an expressive photo wallpaper and how to attach them.
Which photo wallpaper makes the room bigger?
If your dining room is quite small, the color blue should dominate on the photo wallpaper. This often creates more width in the room. We associate blue with the sky or the sea. A wallpaper that supposedly lets the gaze wander into the distance can also create a better sense of space.
Which wallpapers are trendy?
Photo wallpapers are generally back in fashion. It is best to choose a fashionable and modern or abstract motif.
Which wallpaper do you combine with a photo wallpaper?
With a photo wallpaper you can combine the most diverse wallpapers. The so-called accent wall creates great effects. This means that a photo wallpaper is attached to one wall, while the others shine in a matching colour.
What is the best way to apply a photo wallpaper?
Installing a photo wallpaper does not necessarily require special expertise. You should know that the ground must be well prepared. The wall under the wallpaper should be smooth, absorbent and stable.
The wallpaper is delivered by us in individual strips. You gradually attach these to the wall. It is important that you place each strip exactly on the one that has already been attached, so that there are no gaps or unsightly bulges in the gaps.
Conclusion – Stimulate the appetite with photomurals for the dining room from Wandmotiv24
The design of the personal dining area plays a major role in personal well-being. Prepared dishes then taste much better, and the family likes to get together in an attractively designed ambience. With an expressive photo wallpaper, this effect is easy to implement. Choose a design that corresponds to your personal preferences and optimally underlines your style.
It looks best when the wallpaper harmonises with the rest of your interior design. So when choosing a photo wallpaper, also pay attention to the surroundings. To give your dining room a new atmosphere, you should be inspired by the numerous motifs in our shop. These give your dining room a very special character.
Order dining room wallpaper from us in your desired size. We supply you with high-quality items made of fleece or textured wallpaper, which you can choose from. We also take care of the custom cutting of your wallpaper and the shipping so that you can start enjoying your new dining room wall decoration as soon as possible.